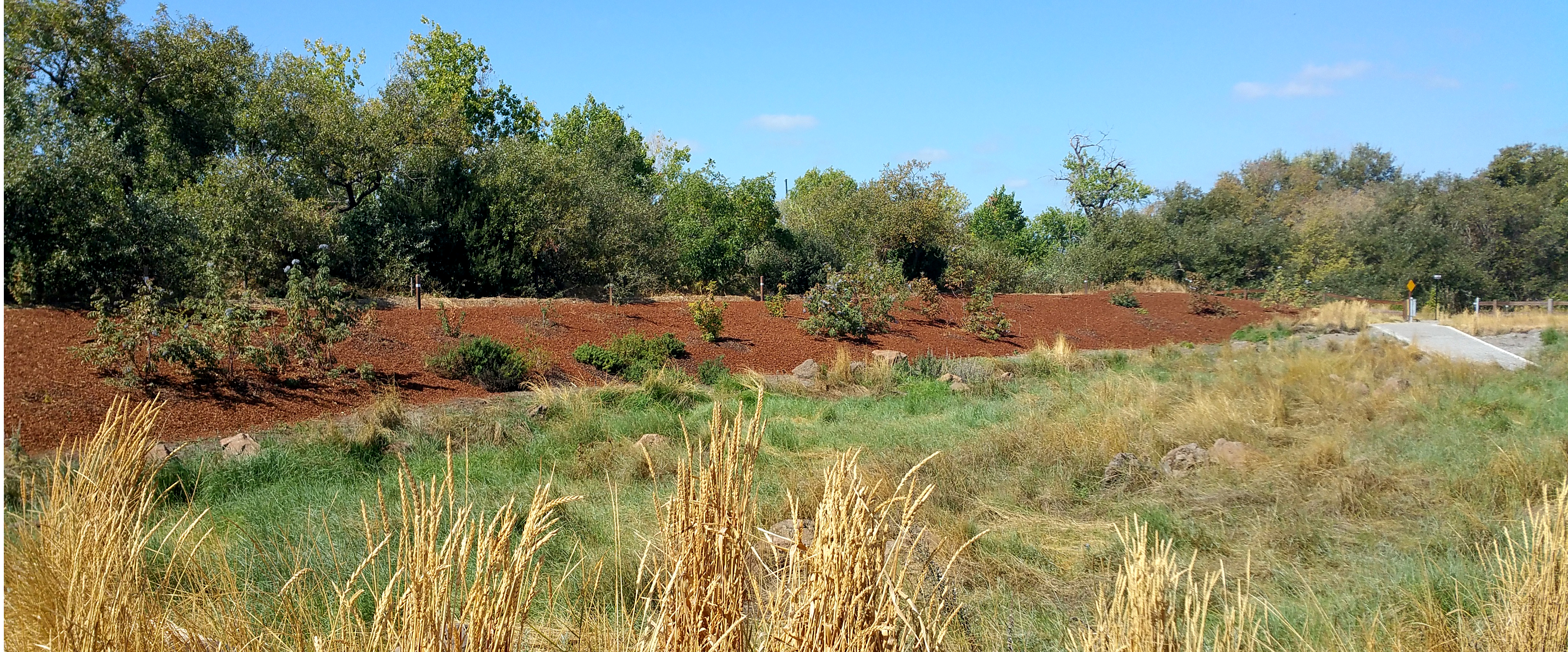 PROJECT INFO:
OWNER:
KB South Bay Homes
PROJECT CONTRACTOR:
Ecological Concerns Incorporated
ENVIRONMENTAL PLANNER & LANDSCAPE ARCHITECT:
H.T. Harvey and Associates
PROJECT GOALS:
Habitat Enhancement; Meet CEQA Requirements; Provide Riparian Set Back; Stormwater Management
PROJECT DESCRIPTION:
Along Berryessa Road in the City of San Jose, Coyote Creek winds its way through a heavily impacted urban corridor. KB Homes South Bay Inc. was building a new housing development along the creek and were required to fulfill CEQA requirements because of the proximity to the creek. H.T. Harvey and Associates wrote the the Bological Assessment determined to build a riparian set back and storm water retention basin for the new roads and neighboring flea market.
The stormwater from the new neighborhood is intended to drain into the basin and infiltrate into the creek or water table. The basin is actually constructed of two retention ponds lined with upland native grasses. There are riparian trees and shrubs propagated from local watershed sources along its banks.
ECI was hired as the maintenance contractor to ensure the riparian plants and upland grasses survive through their establishment period. The maintenance on these stormwater basins is critical in the first few years. Many landscape contractors neglect these sites after install and they end up failing in purpose and function. The team at ECI was also hired as a consultant to write the maintenance manual for this basin.