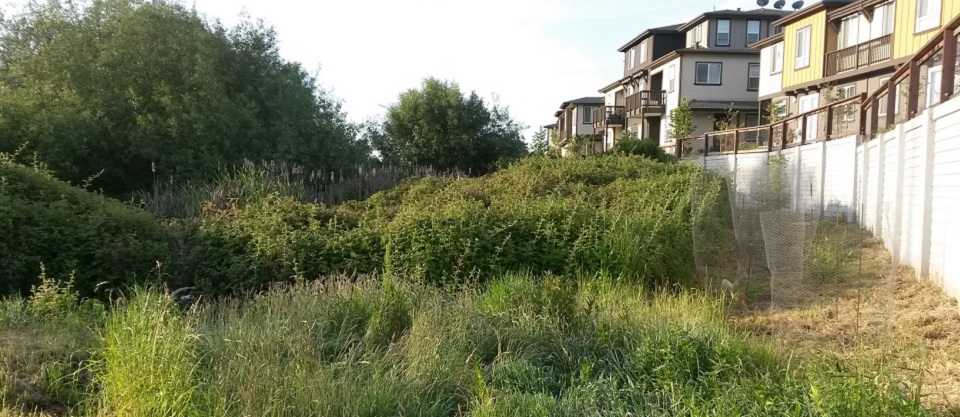 PROJECT INFO:
OWNER:
Mid Peninsula Housing
PROJECT CONTRACTOR:
L&D Construction
ENVIRONMENTAL PLANNER & LANDSCAPE ARCHITECT:
HT Harvey and Associates & Dillion Design Associates
PROJECT GOALS:
Permit Compliance; Removal of Invasive Species by Non Chemical Methods; Riparian and Wetland Restoration
PROJECT DESCRIPTION:
Mid Peninsula Housing Coalition constructed an 88 unit residential apartment complex. The project included an upgrade to a culvert that drains a riparian corridor on the undeveloped portion of the property. Due to these associated impacts to protected waterways, habitat mitigation was required. HT Harvey and Associates prepared the Mitigation and Monitoring Plan. Dillon Design Associates created the landscape plan, which included invasive exotic plant removal, new wetland creation, native riparian and wetland planting and irrigation. ECI implemented the plan by eradicating invasive vegetation, light grading for wetland creation, installation of biofiltration sod at stormwater outfalls and the replanting of native riparian woodland and wetland plants. Central Coast Wilds Nursery propagated the plants from collections within the watershed. Planting was complete in April 2013. Maintenance will continue through 2016.