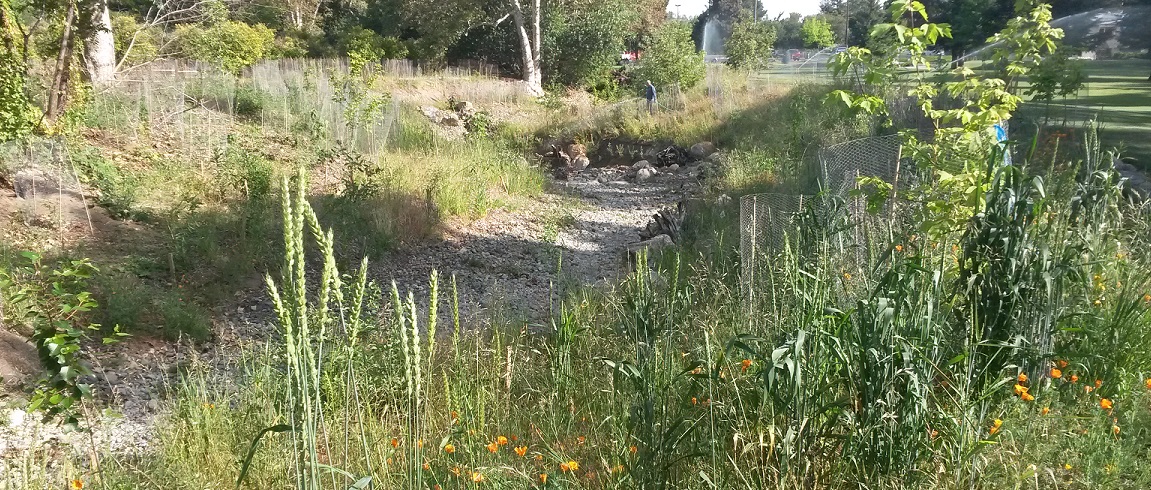 PROJECT INFO:
OWNER:
City of Cupertino
PROJECT CONTRACTOR:
Ferma Corperation
ENVIRONMENTAL PLANNER & LANDSCAPE ARCHITECT:
City of Cupertino
PROJECT GOALS:
New Commmunity Park; Protect and Restore the Creekside; Repair and Enhance Oak and Native Grass Habitat; Reshape Stevens Creek to a More Natural Form
PROJECT DESCRIPTION:
The planning for Stevens Creek started with a proposed trail and evolved into a major creek restoration and park renovation with the trail as a subcomponent. The creek went through major restoration including reconstructing the urbanized creek back to a more natural form. The realign- ment of the creek provides more favorable hydrology for the passage. After the earth work was complete, Ecological Concerns Inc started implementing BMP with erosion con- trol blankets and a native hydroseed mix. ECI then installed over 1,500 riparian plants including; several types of Salix, Quercus agrifolia, vitis californica and many more. The project was completed in 2009 with monitoring and mainte- nance continuing through 2013.