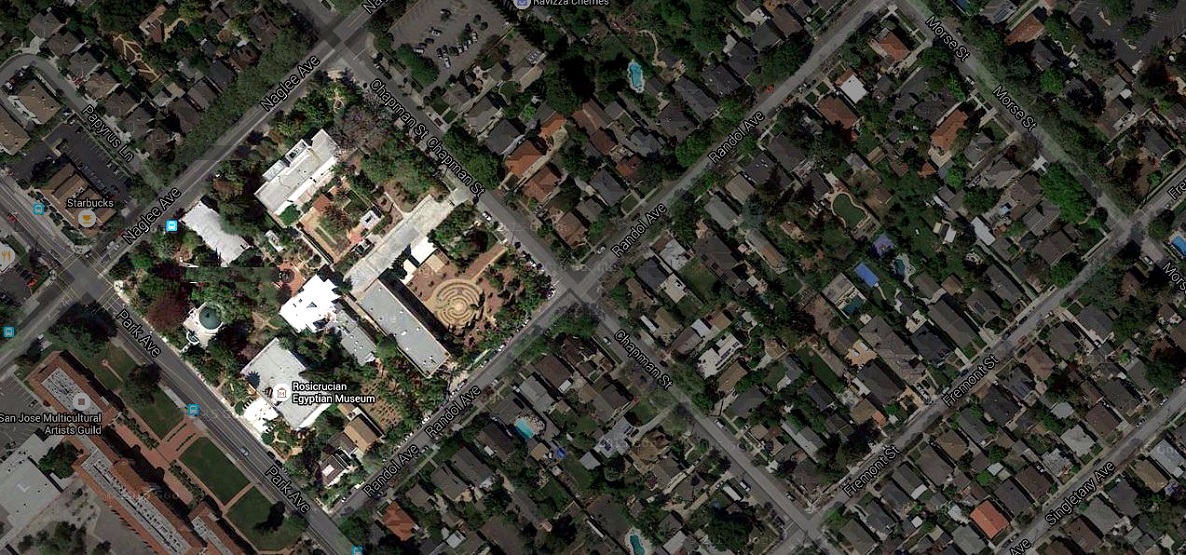 PROJECT INFO:
OWNER:
AMROC (Ancient Mystical Order Rosae Crucis)
PROJECT CONTRACTOR:
Ecological Concerns Incorporated
ENVIRONMENTAL PLANNER & LANDSCAPE ARCHITECT:
Ecological Concerns Incorporated with Central Coast Wilds
PROJECT GOALS:
Habitat Enhancement; Landscape Conversion Rebate; Lawn Removal; Reduction of Water Use; Water Conservation
PROJECT DESCRIPTION:
The Rosicrucian Egyptian Museum in San Jose has been stepping up to water conservation by removing acres of turf from various gardens in and around their beautiful park. Management at the park has been working with ECI for over five years to slowly transform several of their gardens into wild native habitat gardens with Egyptian themes. ECI has converted at least 75% of the property's landscape to native landscaping with low water Egyptian themed gardens. One of the previous turf areas is now an alchemy garden where students study ancient alchemic plants. Other gardens are populated with native woodland under story plants such as native strawberry, juncus and dogwoods. There is also a large labyrinth surrounded by a young oak grove.
Making the switch to natives has saved the park millions of gallons of water per year. The drought tolerant gardens are surrounded by buildings designed with Egyptian and Moorish architecture and offer visitors a constant reminder of the elegance of Egyptian style. With several fountains, intimate seating space, and native gardens, visitors are pleased to find a sanctuary amid the Silicon Valley hustle.
Rolling out the sheet cardboard before covering with 4″ of recycled wood mulch.