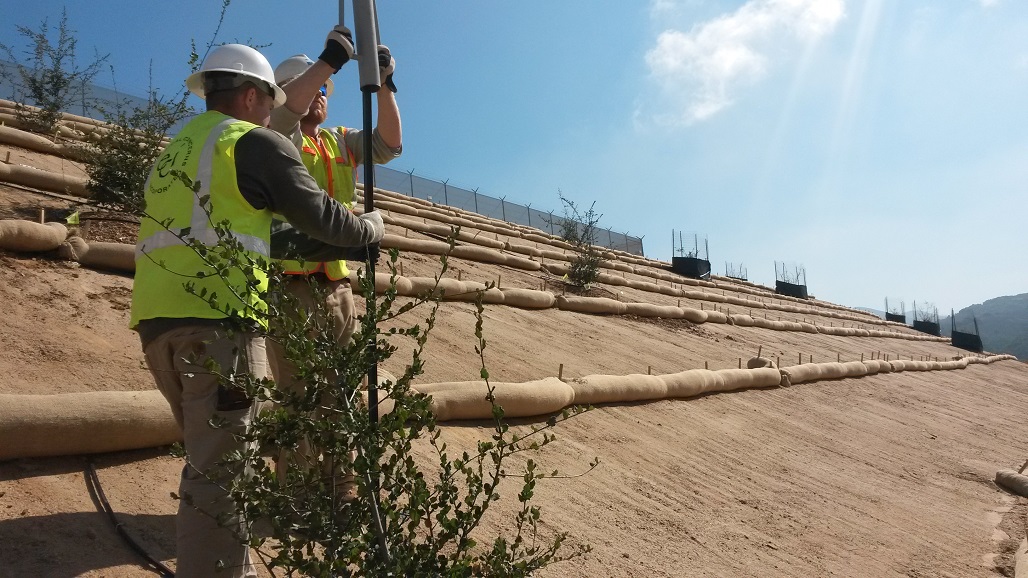 PROJECT INFO:
OWNER:
PG&E
PROJECT CONTRACTOR:
Ecological Concerns Incorporated
ENVIRONMENTAL PLANNER & LANDSCAPE ARCHITECT:
Environmental Vision
PROJECT GOALS:
Community Awareness; Improve Native Plant Diversity; Native Plant Popluation Establishment; Permit Compliance
PROJECT DESCRIPTION:
ECI worked under Pacific Gas & Electric Company on landscaping a new substation in Crazy Horse Canyon in Monterey County. The substation sits in a windy valley 13 miles east of Moss Landing and will serve the growing community's energy needs. The landscaping at the entrance and surrounding the facilities is a palette of wild natives including Valley Oaks, Coast Live Oaks, and Blue Blossom Ceanothus. The landscape architect for the project used native varieties from the surrounding hills.