Rainwater is Expected to Rank the Highest in Consumer Demand
Sustainable design is the big trend for residential landscapes, according to the 2016 Residential Landscape Architecture Trends Survey conducted by the American Society of Landscape Architects (ASLA). The top trend—rainwater/graywater harvesting—reflects a growing consumer demand for beautiful residential landscapes that also save water.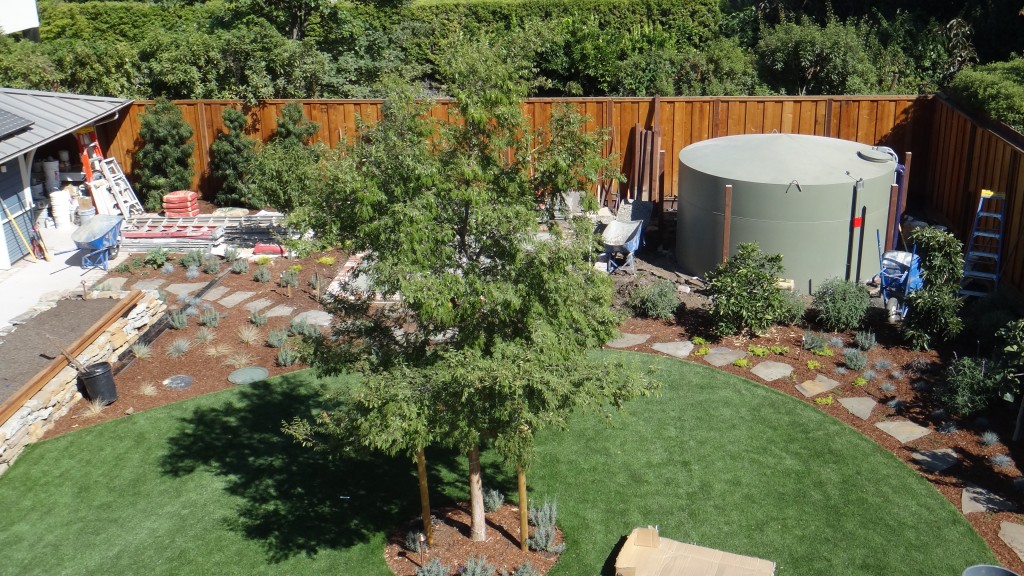 The hottest sustainable design elements include rainwater/graywater harvesting (88 percent), native/adapted drought tolerant plants (85 percent) and permeable paving (77 percent).
Here are the top ten project types with the expected highest consumer demand:
Rainwater/graywater harvesting – 88%
Native plants – 86%
Native/adapted drought tolerant plants – 85%
Low-maintenance landscapes – 85%
Permeable paving – 77%
Fire pits/fireplaces – 75%
Food/vegetable gardens (including orchards, vineyards, etc.) – 75%
Rain gardens – 73%
Drip/water-efficient irrigation – 72%
Reduced lawn area – 72%
In other news, The global rainwater harvesting market is set to reach nearly $962 million by 2020, according to market research by Technavio.
The market includes three main segments: Residential, commercial and industrial. The largest in 2015 was the commercial market with 42.6%, followed by the residential segment (30.6%) and the industrial segment (26.8%).
The commercial sector is the largest market for rainwater harvesting with more than 40% of sales in 2015.
The commercial segment includes malls, hotels, educational institutions and hospitals where the use of non-potable water reuse systems can be high. Rainwater harvesting is cost-effective for buildings with large roofs and high demand for non-potable water.
The second largest market is the residential segment, which was valued at $233 million in 2015. Many local and regional governments promote residential water harvesting through grants, loans, discounts and rebates. Some localities are beginning to mandate rainwater harvesting.
Source: New Terrain newsletter