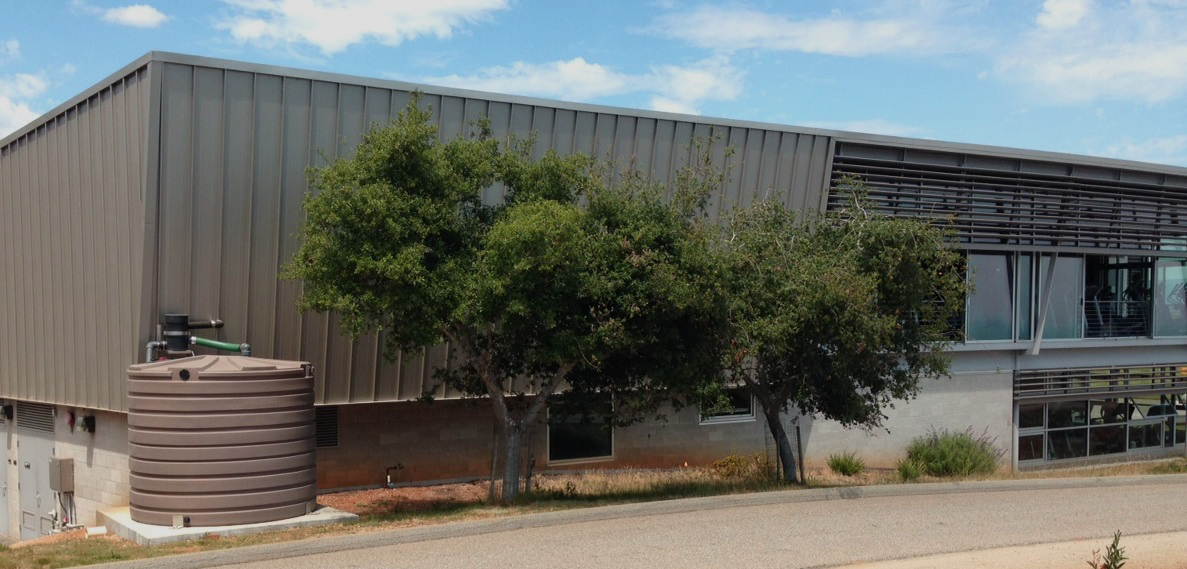 PROJECT INFO:
OWNER:
University of California, Santa Cruz
PROJECT CONTRACTOR:
ENVIRONMENTAL PLANNER & LANDSCAPE ARCHITECT:
Ecological Concerns Incorporated
PROJECT GOALS:
Grant Funding; Reduce City Water and Energy Dependency; Support green infrastructure and building
PROJECT DESCRIPTION:
UC Santa Cruz hired ECI to design a prototype rainwater harvesting system to supply water that flushes the toilets at the Wellness Center. This small scale pilot project will give the
UCSC community an opportunity to evaluate the effectiveness of rainwater harvesting and re-use at an educational facility. It is expected that this will serve as a prototype for other rainwater catchment systems on UC campuses.
The location was chosen not only for the small-scale applicability but also because the site is accessible to the campus community. The educational benefits include increased awareness about water conservation, rainwater catchment systems, and sustainability as well as reduced municipal water consumption and energy use.